Focus on the present
"I don't have trouble with eternity ... I'll take it one day at a time."
Bernie Siegal, MD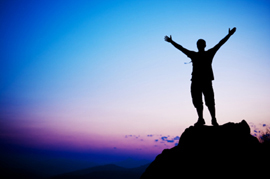 Living With Pancreatic Cancer
Living with a serious disease such as pancreatic cancer is not easy; a support system is critical in helping a patient cope with both the emotional and day-to-day aspects of this aggressive disease. Patients worry about caring for themselves or their families, keeping their jobs, or continuing daily activities. Concerns about pancreatic cancer treatments and managing side effects, hospital stays are also common.
Pancreatic cancer support groups can help. In these groups, patients or their family members get together to share what they have learned about coping with their disease and the effects of pancreatic cancer treatment. Doctors, nurses, and other members of the health care team can answer questions about treatment, diet, working, or other matters. Meeting with a social worker, counselor, or member of the clergy can be helpful to those who want to talk about their feelings or discuss their concerns. Often, a social worker can suggest resources for financial aid, transportation, home care, emotional support, or other services to aid in living with pancreatic cancer. Patients may want to talk with a member of their health care team about finding a pancreatic cancer support group.
It is important that you feel as well as you possibly can. Ask your specialist, GP or hospital nurse about referral to a symptom control nurse. These are specialist nurses who can work with you and your doctor to help control your cancer symptoms and improve your well being.
Printable Form - Caregiver's Guide
In This Section: