You can make a difference
"The act of philanthropy ... is a belief in the future and that the future can be good. It is investing in that future ... to make the dream come true."
Arthur Frantzreb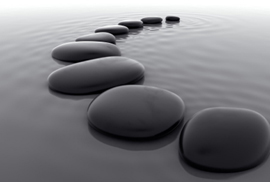 Donate
Through the generosity of our donors, Pancreatic Cancer Canada brings hope to the thousands of Canadians who are affected by pancreatic cancer each year. Your donation supports research that focuses on discovering new and better ways to diagnose and treat pancreatic cancer and improve the quality of life of people living with this disease.
We are proud to be Canada's only national foundation dedicated to raising money and awareness for this deadly disease. Since our founding in 2006, we have invested nearly $1.5 million into lifesaving research. We now have several long-term survivors who continue to be a source of hope and inspiration. With continued awareness and funding, we WILL conquer this disease.
You can donate securely and confidentially online using your credit card by simply clicking the Donate Now button below. You will receive an email confiming your donation and an attached electronic tax receipt. If you encounter any problems with your online donation or have questions about donating to our cause, please call us at 1-888-pancan9 or 1-888-726-2269.
If you would prefer to send your donation by standard mail, please download the donation form below, make your cheque payable to the National Pancreatic Cancer Canada Foundation and mail to:
Pancreatic Cancer Canada
#3500-2 Bloor Street East,
Toronto, ON M4W 1A8
Donation Forms for Funeral Homes
Tribute Donation Form - 8 1/2 x 5 1/2 - 2 per page