Reaching the top
"Continuity gives us roots; change gives us branches, letting us stretch and grow and reach new heights."
Pauline R. Kezer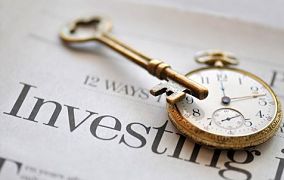 A Gift of Stock
We believe ... there can be a future without pancreatic cancer. We need your support to make this dream a reality. Your gift will sustain researchers in their efforts to discover new and better ways to detect, effectively treat and prevent this devastating disease.
You can make a difference in the lives of pancreatic cancer patients by donating publicly listed securities (shares). Thanks to tax law changes in 2006, Canadians who donate appreciated securities (including stocks, bonds and mutual funds) directly to a registered charity eliminate a capital gains tax on the investment. By doing this, donors can make a significant contribution to support pancreatic cancer research.
Donating stocks is easy as 1-2-3
1. Contact us at 1-888-pancan9 (1-888-726-2269) if further information is required.
2. Download and complete the Pancreatic Cancer Canada Securities Transfer Form (PDF).
3. Follow the easy instructions on the form to complete the transfer.

You can also donate stocks through your will and receive tax savings for your estate. For more information, or if you are the executor of someone else's will and would like to distribute shares from your estate, please contact us at 1-888-pancan9 or 1-888-726-2269.
Your own financial advisor can also explain the process and help you decide what's best for you and your family.