Awareness is on the rise!
"Through the good work of Libby, Laurie and Betty ... we have been able to raise more support from both public and private sources to fight and defeat pancreatic cancer."
Dr. Malcolm Moore, President - BC Cancer Agency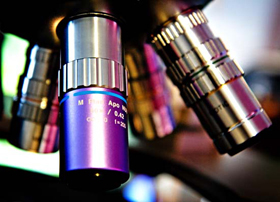 Financial Information
We are proud to be Canada's only national foundation dedicated to raising money and awareness for this deadly disease. Since our founding in 2006, we have invested more than a million dollars into research that focuses on discovering new and better ways to diagnose and treat pancreatic cancer and improve the quality of life of people living with this disease - see distribution of funds.
Pancreatic cancer is affecting more people each year, yet the investment to fund research lags far behind other leading cancer killers. This is a significant reason as to why the survival rate has not improved in more that 4 decades. It was cited as the most seriously under funded cancer, receiving only 0.1% of all research funds, in a landmark report from the non-profit institute, Charity Intelligence Canada. Less than 2% of all charitable and research funding is directed to advance pancreatic cancer research here in Canada and the same applies for countries around the world.
We need to stop pancreatic cancer from being so fatal to so many people. Your donation will support life-saving research at leading Canadian Research Institutions like The Princess Margaret Cancer Centre, Pancreas Centre BC/BC Cancer Agency, Tom Baker Cancer Centre, McGill University Health Centre, Kingston Regional Cancer Centre and The Ottawa Hospital. Our Medical Advisory Panel is comprised of leading experts from across Canada in the field of pancreatic cancer treatment and research.
We are extremely thankful to you, our valued supporters, for helping us make a difference in the fight against pancreatic cancer.
The Pancreatic Cancer Canada Foundation is registered under the Income Tax Act and therefore eligible to issue official donation receipts for income tax purposes - # 84870 1967 RR0001.
Visit Revenue Canada or view our financial statements:
2016 Audited Financial Statement
2015 Audited Financial Statement
2014 Audited Financial Statement
2013 Audited Financial Statement