Palliative Care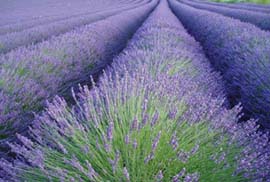 Palliative care or therapy is used to ease symptoms and manage pain regardless of the stage of the disease or the need for other therapies. The goal of palliative care is to improve quality of life not just in the body, but in the mind and spirit. While palliative therapies are clearly appropriate at the very advanced stages of the disease, they are also helpful when given in tandem with other cancer treatments still working to fight the disease.
The focus of Palliative Care is neither to hasten nor postpone death. It provides relief from pain and other distressing symptoms and integrates the psychological and spiritual aspects of care. Furthermore, it offers a support system to help relatives and friends cope during the patient's illness and bereavement.
Dealing with issues related to death and dying is a very difficult topic to broach. There is often the fear that if a patient is referred to palliative care they (or their doctors) are "giving up". This is a very one-dimensional approach to the services that can be offered.
A Canadian palliative care leader, Dr. Larry Librach's vision, leadership and passion in advancing the field of palliative care is a true legacy that will live on and continue to benefit many Canadians to come. On May 23, 2013 Larry made one of his last contributions to this field with a candid video interview about his own personal experience facing a life-threatening illness, pancreatic cancer. Please take a moment to listen to this powerful and very informative piece.
What Are My Rights As A Patient?
As a person facing a terminal diagnosis, I have the right to:
Be treated as a living human being until I die.
Live free of pain.
Participate in the decisions that affect me and my quality of life.
Have my decisions and choices respected and followed, even though they may be contrary to the wishes of others.
Be treated with openness and honesty without deception or half-truths.
Receive ongoing medical and nursing care even though the goals must be changed from cure to comfort.
Express my feelings and emotions about my approaching death in my own way.
Maintain a sense of hopefulness, however changing its focus might be.
Be cared for by those who can maintain a sense of hopefulness, however changing its focus might be.
Discuss and enlarge my spiritual and religious experiences, regardless of what they mean to others.
Be cared for by compassionate, sensitive and knowledgeable people who will attempt to understand my needs and try to meet them.
Receive support from and for my loved ones in learning how to accept my death.
Die in peace and with dignity.

Inpatient Hospice Palliative Care Directory for residents of Ontario
Although some people hope to remain at home for the duration of their illness, many people find that admission to an inpatient setting can also be helpful. The inpatient care settings in the directory below include palliative care units, residential hospices and dedicated palliative care beds within local hospitals.
Inpatient hospice palliative care support includes 24 hour care, specialist pain and symptom management and psychosocial support for patients and families.
UHN has provided a quick link with information and locations of inpatient hospice palliative care centres across Ontario.
Click here to connect to their site which includes the map below provides access to a directory which includes more information about inpatient hospice palliative care settings across Ontario.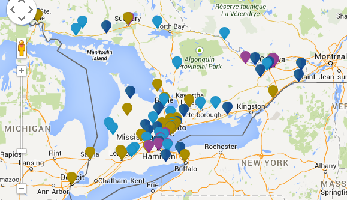 Resources