2016 Wall of Memories ... Le Mur du souvenir de 2016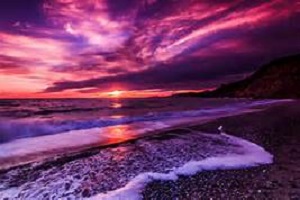 Remembering those we have recently lost to pancreatic cancer / À la mémoire de ceux que nous avons perdus
Names below are listed in alphabetical order according to the last name. When you click on a specific name, you will be routed to that person's name on the tribute portion of this page.
Les noms sont présentés par ordre alphabétique de nom de famille. Lorsque vous cliquez sur un nom, vous serez redirigé vers le nom de la personne dans la partie hommage de cette page.

In Memory of / À la mémoire de
Happy Birthday Andy. Love and miss you. Wendy.
In Loving Memory - Marla Stinn
Thinking of you at this difficult time. Noreen will be truly missed - Marilyn Zender
My prayers and thoughts are with the Mercier family - Sherry Bahaw
Rest in peace - Nalda Brown
Dear Marcelle & Ron, We send you and your family our condolences, prayers and love on the loss of your father. Stan & Cheryl Cottle
Our sincerest Condolences to the entire Mercier Family on the loss of their beloved Husband, Father, Father-in-Law, Grandpa and Friend! May eternal light forever shine on you, and may your family find strength in this time of loss - Andrea & Mio Kalfic
His memory lives on - Simone Noel
Thank you for all the joy and inspiration. Love, Peaches
It was our extreme privilege to have the opportunity to work with Chris. We will always remember his keen insight, positive energy and sense of humour. Our condolences - Lynn Brown
We are so sorry for your unimaginable loss - Carole Cooper
Praying for all your family - Robert Fleischacker
In memory of a very kind and generous man - Patricia Karmitz
Shawn Kerr
You fought this terrible disease to the end with dignity and unselfishness - Cheryl Waller
A unique individual who will not be forgotten. Deepest sympathy to his entire family - Bernadette McAlister
Robert Wheeler
Thinking of you and your family -Donna Ward
Our condolences for your loss - Joan Prentice
This is a donation dedicated my wonderful Grandfather who passed away from pancreatic cancer, on behalf of my loving mother for her birthday - Douglas Chadder
Thinking of you and your family, Anne Marie. Our sincere condolences - Steph Egan
Jas Myre
In loving memory of a wonderful man. From the Ottawa Hospital ICU Gift Fund members.
Contributions from Colleagues and Friends at DND DTAES
Irving Family - We are so very sorry for your loss. It is clear that Gordon and his positive attitude will be missed by many- Ashley Zelmer
In memory of Roger from your Raiders soccer family
Carol Della Penta
We pray for strength for you and your family, Rhonda! With our love, Marty and Jane Wamsley
From your friends Dale, Karen, and Erica Hollingsworth
Our most sincere sympathies to your entire family. The Frenchies are thinking of you at this difficult time. Deepest condolences from Ali, Emma, Lexi, Mackenzie & Olivia McAvella
Valerie, Glenn & family, We were very sorry to hear about Christy. It was a shock. We have fond memories of her. Doug & Dianna Smith & family
With sincere sympathy - Francelia Gibson
A great friend to many...we'll all miss you and your infectious smile - Carlos and Antonella Amorim
Your kindness, caring and elegance will always be remembered - Lois Lee
Our deepest sympathy to Yvonne's family - JoAnne Maurier
Bernadette Morin
In fondest memory and love always - The Miller family, Joe, Hilda, Brian, Tracey, Isabella and Sofia
You will be deeply missed and forever cherished - Rebecca Paris
Kate Peterson
Peter Scarcella
Remembered with great fondness by the Dyer family - Marguirete Pearce
In honour and memory of my dad xoxo - Kim Pawlak
Not a day goes by where we don't think about you. We miss you mom - Robina Scrivener
For you mom on your 65th birthday, in remembrance of your mom who must have been a pretty awesome lady if you are anything like she was! - Mikaela Weir
For our loving Aunt Anne - Allison Smart