Please note that this web site may be unavailable between 10:00 PM and 12:00 AM Central time. If you are in the process of entering information, be aware that your session could be interrupted at any time. We apologize for any inconvenience this may cause.
Meet the Scientists
Dr. Malcolm Moore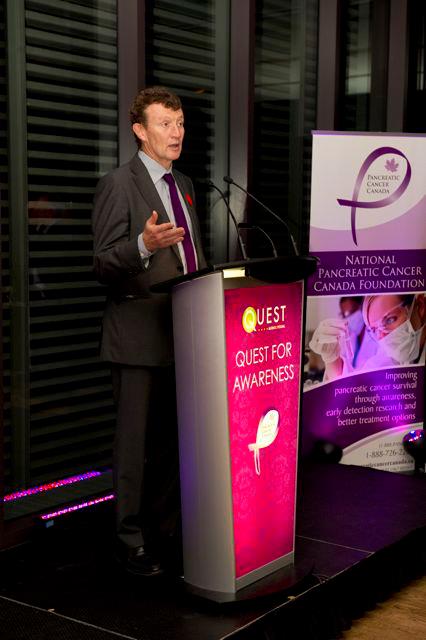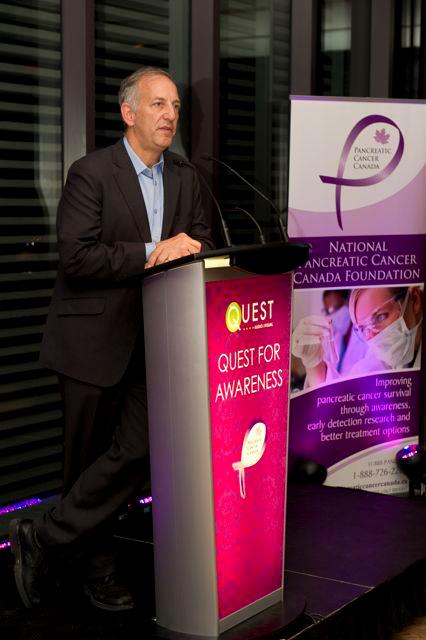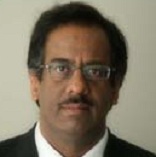 Dr. Malcolm Moore is head of the Division of Medical Oncology and Hematology at the University Health Network, which was created via the merger of the Toronto General and Toronto Western hospitals and PrIncess Margaret Cancer Centre.
He is chief of medical services at PMH and Director of the Bras Family Drug Development Program at OCI/PMH. This program was selected by the NIH as one of seven North American sites to perform new drug development of novel anti-cancer agents.
He is chair of the GI Cancer Program at PMH and was recently appointed Chair of the GI committee for National Cancer Institute of Canada [NCIC].
Dr. Moore's clinical and laboratory research focuses on the development and testing of new cancer therapies, particularly in the areas of prostate and pancreatic cancers.
Dr. Steven Gallinger

Dr. Steven Gallinger is a clinician-scientist, surgical oncologist and Head of the hepatobiliary/pancreatic surgical oncology program at the University Health Network in Toronto.
As a senior investigator at the Samuel Lunenfeld Research Institute of Mount Sinai Hospital, Dr. Gallinger studies the genetics of both inherited and acquired molecular aspects of colorectal and pancreatic cancer. Dr. Gallinger's lab was one of the first to demonstrate that a gene mutation known as K-ras is present in early colorectal cancer cells.
His team is using a number of different approaches including small and large-scale population-based studies, gene identification studies, and investigation of tumours in mouse models. Dr. Gallinger is currently undertaking identification and characterization of the early molecular events during the development of pancreatic cancer.
Dr. Masoom Haider
Dr. Masoom Haider is Head of Abdominal MRI, Dept. of Medical Imaging University Health Network, Princess Margaret Hospital and Mount Sinai Hospital. He is the Associate Professor of Radiology at the University of Toronto and a Clinical Scientist, Ontario Institute of Cancer Research, Sunnybrook Health Sciences Centre.
Dr. Haider's major research focus is abdominal and pelvic magnetic resonance imaging (MRI) with a special interest in therapeutic response assessment and function imaging of cancer using MRI and
Dr. Jason R. Pantarotto
MD, FRCPC Assistant Professor, University of Ottawa.Principle Investigator in the Trial of stereotactic Body Radiotherapy (SBRT) Boost Division of Radiation Oncology at The Ottawa Hospital
Update on Cyberknife Study - April 2013
Dr. Sylvia Ng
Research Scientist and Assistant Professor,
Pharmaceutical Sciences
,
UBC
Research focus
:
Pancreatic cancer has the worst survival rates of any cancer with a typical life expectancy of 3-6 months after diagnosis. This malignancy is extremely resistant to chemotherapy and radiotherapy. My research program is focused on the study of the molecular interactions between pancreatic cancer cells and stromal cells (namely, fibroblasts and endothelial cells). Our goals are to identify novel therapeutic targets and to develop more effective strategies using new drugs or combinations of existing drugs for the treatment of this devastating disease.
Dr. Mohammed Khan
Dr. Khan is a Scientist the Leader of Radiation Oncology at the BCCA-Vancouver Centre, part of the British Columbia Cancer Agency (BCCA), and a member of the Provincial Leadership Team for Radiation Oncology. He is also the Director of Research Synergy, which develops research programs between the BCCA and the University of British Columbia (UBC) for the Division of Radiation Oncology.
Dr. Khan is a practicing physician as well as a translational researcher, with a laboratory in the BCCRC (BC Cancer Research Center). His primary research interests include the development of nanodevices for improved imaging and treatment of cancer (with significant emphasis in pancreatic, breast, liver and lung cancers), as well as the integration of anti-angiogenic agents and other novel biologics into radiation therapy. The research is highly translational, with the goal of moving rapidly from the bench top to the bedside of cancer patients.
Dr. Khan has significant public policy experience, including being a former long-term member and then Chair of the Council on Science and Public Health (CSAPH) for the American Medical Association (AMA). He currently serves on the Institute of Medicine (IOM-National Academy of Sciences) Roundtable on "Translating Genomic-based Research for Health", and he is on the Steering Committee of the BC Personalized Medicine Initiative, engaging physicians and scientist throughout BC in what we believe will be the future models of medical care.