Please note that this web site may be unavailable between 10:00 PM and 12:00 AM Central time. If you are in the process of entering information, be aware that your session could be interrupted at any time. We apologize for any inconvenience this may cause.
Pedal for Pancreatic Cancer
Get Involved!

There are many ways you can make a difference in the fight against pancreatic cancer ... many individuals choose these types of events to honour a loved one or to simply give something back to a charity that holds a special place in your heart.
To date, personal fundraisers have raised close to $250,000 for pancreatic cancer research.
Here's how you can get started:
1 Register directly with the marathon/race/bike ride of your choice.
2
Create your own fundraising page. *
Please check to see if there is a Pancreatic Cancer Canada Fundraising Page associated with the event, if not, create one with us.
3

Set a fundraising goal
. The process is simple. Once you have registered with the marathon, click on
our
register now
button located to the right and you're on your way to fundraising success!
4

Tell everyone!
Spread the word about your fundraiser and why you're committed to making a difference in the fight against pancreatic cancer.

Are you part of a group? Same process! Just indicate you're the team lead and everyone else can join your team and set up their own fundraising pages.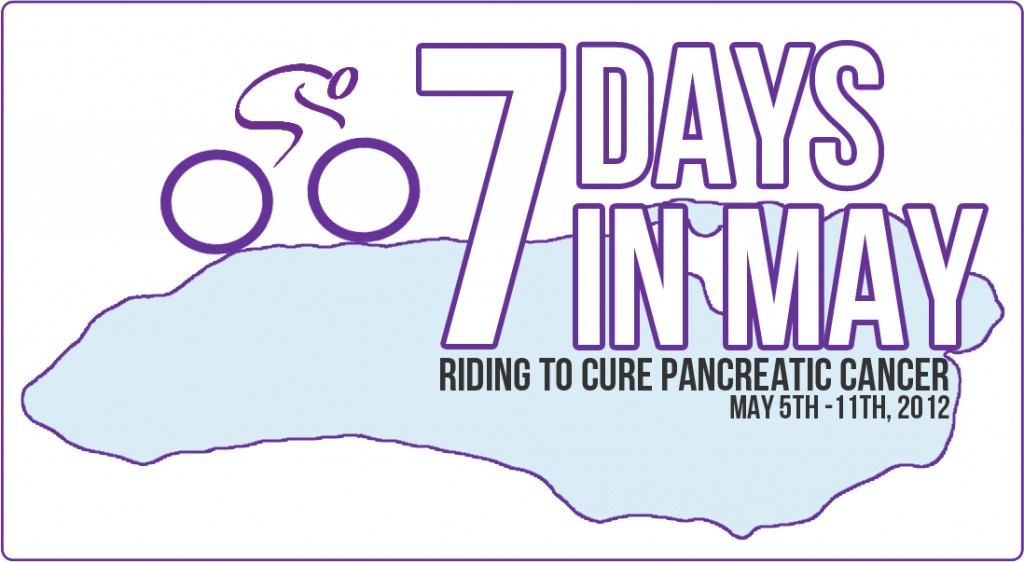 Date to be announced in the coming days...
People On Bikes will once again host 7 Days In May starting in May 2013 – all proceeds will be directed towards Pancreatic Cancer Canada in support of preventative research and ongoing patient care. There is a dedicated registration and fundraising pages for this event ... all you need to do is register.
This event was created by Gord Townley and he is riding In memory of his mother, Lorraine. Gord has dedicated his primary fund raising activities to Pancreatic Cancer Canada and as you might expect, Gord will be leading the ride around Lake Ontario for all 7 Days In May.
You can participate in the following ways:
Ride all 7 days
Share the ride – Ride alternate days with a friend
Join Us For the First Weekend
Participate in our May 5th One Day Event in either the 50KM, 100KM or full ride to Cobourg activities
Ride other single days with the group (May 6th, 7th, or 11th)
For More information and to Register > CLICK HERE