Redefining possible
"Think of the things you've seen happen in your lifetime. Things that, perhaps, you never thought possible, or could even imagine... It's the final chapter and it will be written in our lifetime."
Paul Alofs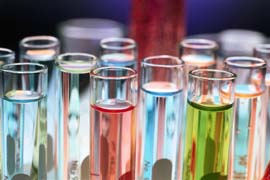 Supporting Centres Of Excellence
Centres of Excellence are designed to encourage cutting-edge research in the areas of medicine, genetics and technology. These centres enable our researchers to better medical treatments for a wide variety of health concerns.
Pancreatic Cancer Canada is proud to partner with the following cancer research institutions who are equally passionate about discovering a means to extend pancreatic cancer survival.
Princess Margaret Cancer Centre.
Princess Margaret Hospital (PMH) is among the world's top 5 research centres and with its research arm, the Ontario Cancer Institute, have achieved an international reputation as global leaders in the fight against cancer.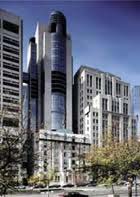 To date, the biggest recipient of our fundraising efforts has been the Princess Margaret Cancer Centre (PMCC). This hospital has played a leading role in the development of both gemcatabine and erlotinib, two of the chemotherapy drugs approved for pancreatic cancer. Regarded as Canada's cancer warriors, there is a belief that this is where the fight will be finished.
Princess Margaret Hospital is linking their clinical trials program with strong laboratory programs in genetics so they can better understand why treatments do and don't work in different individuals. Researchers are also creating xenografts fromn as many different tumors as possible (xenografts are human tumors that are grown in mice who have no immune system) allowing scientists to test new combinations of therapies to allow selection of the most promising treatments for clinical trials.
PMH is proud of its ability to bring new ideas to fruition and then share them with like-minded partners in other parts of Canada who are also dedicated to conquering cancer.
Dr. Malcolm Moore, Head of Medical Oncology and Hematology at the University Health Network and Director of the Bras Family Drug Development Program at OCI/PMH shares his vision and plans for pancreatic cancer research.
The BC Cancer Agency
A multi-year, multi-institutional project between BC Cancer Agency and VGH. BC Cancer Agency components include genome sequencing, outcomes database, tumour tissue repository and nanotechnology research.
Research is an essential part of the BC Cancer Agency's mission to not only find the causes of cancer, but to find better treatments for prolonged life and better quality of life.
With direct links between the BC Cancer Agency's physicians and researchers at our five centres, the Deeley Research Centre (located in Victoria) and the BC Cancer Agency's Research Centre (located in Vancouver), they can quickly translate new discoveries into clinical applications. The BC Cancer Agency's Research Centre includes eight specialty laboratories including the Genome Sciences Centre, and the Terry Fox Laboratory.
The Ottawa Hospital
Research at The Ottawa Hospital is focused on answering important health questions and translating new findings into benefits for patients and society. With more than 1,500 staff and trainees involved in research, we are investigating virtually every major disease and condition. Our research spans the full spectrum of health science, from basic molecular biology and epidemiology, to clinical trials and the development of new therapies, to health services and knowledge translation research.
The Ottawa Hospital Research Institute (OHRI) is the research arm of The Ottawa Hospital and an affiliated institute of the University of Ottawa.Their goal is to make tomorrow's health care possible today; bringing new hope to patients, while advancing health research at a global level. With more than 1,500 scientists, clinical investigators, trainees and staff, and total revenues in excess of $100 million, OHRI is one of the foremost Canadian hospital-based research institutes.